We have puppies!
Please contact us via telephone…  most of time we are busy grooming dogs, surrounded by noises .. lol  We are not able to answer blogs and emails…  thank you for your understanding.
If you would like to make an appointment to meet puppies, please call 253-389-7011 and ask for Michael
Thank you.  We will update this page as long as puppies are available .
If you want to, deposits are accepted , but because of time and energy of keeping your puppy, it is not refundable.
Maltese Puppies 
Dad is CKC purebred  , great physical structure,  Maltese are playful, charming, and adaptable toy companions.
Once you meet him, you will fall in love with his charm and warmth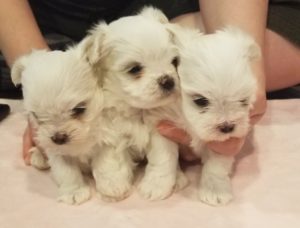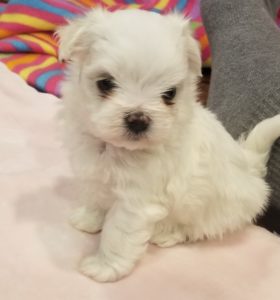 "MB"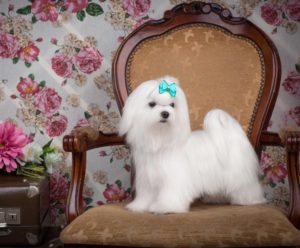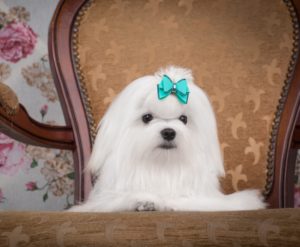 Moms are also purebred CKC Maltese,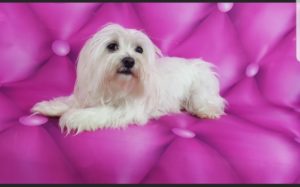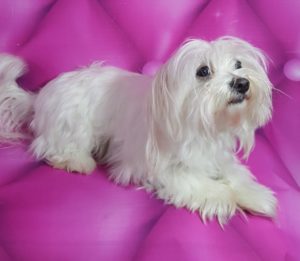 Available $2,300   1 male left
Pomeranian puppies
Pomeranian puppies we have were born April 13th (3 females) and April 20th (3 – males)
"Lina"  and her 3 daughters  and "Daisy" and 3 boys  –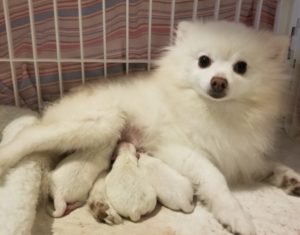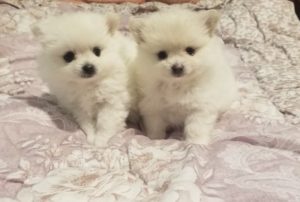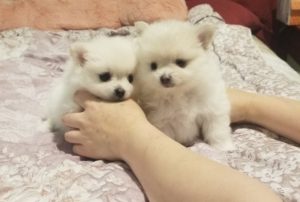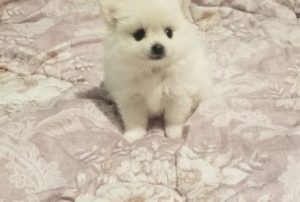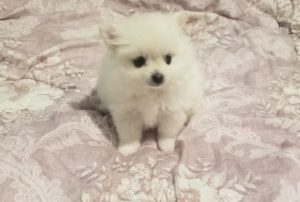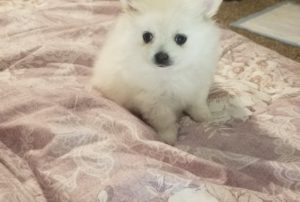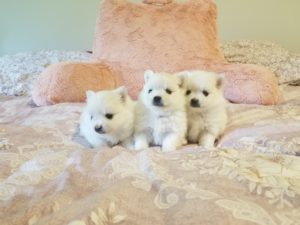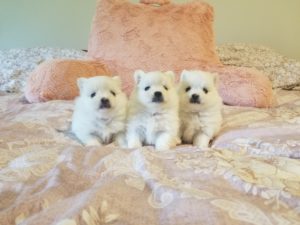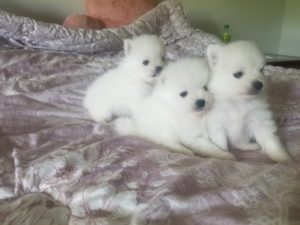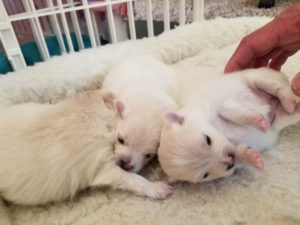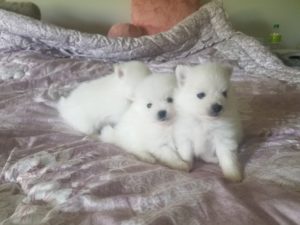 Not Available :    $1700 female     $1500 male    They all found their forever homes
Maltipoo Puppies  – (born 4-3-2019)
There are 5 in this liter, 3 females, and 2 male puppies – It too early fo  r the photos , in few weeks, we will upload their pictures.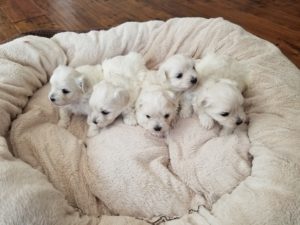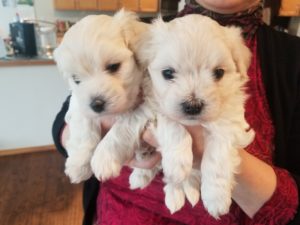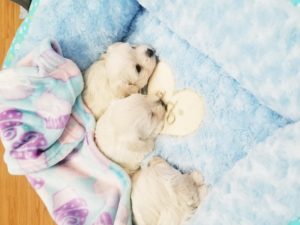 They are from purebre CKC Maltese dad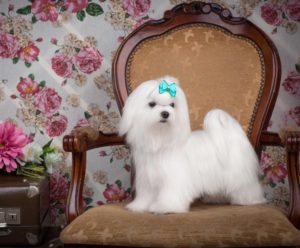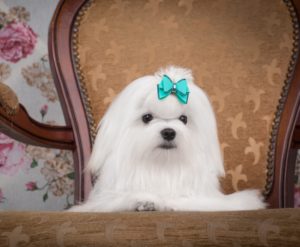 ,
and purebred  CKC Mini Poodle mom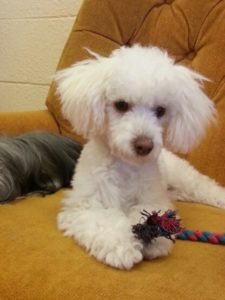 Not Available : Male 1600. Female 1800.   all puppies found a great homes !!!! 🙂
Yorkshire Terrier
Born 12-24-2019  Male , Energetic, playful, and absolutely adorable. He has a great temperament.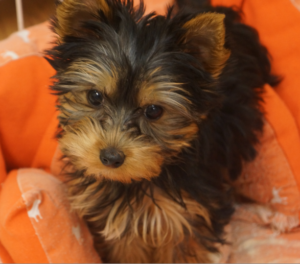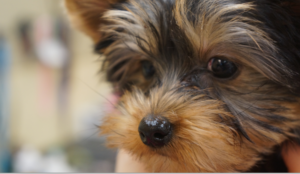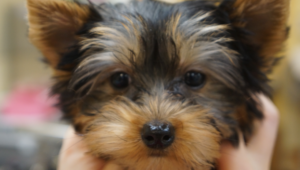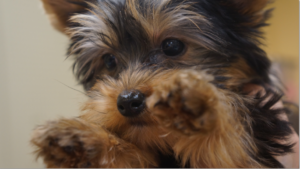 Not Available  $2100   found his home  –
Pomeranian male   "Tommy"
Tommy is a purebred CKC 2 years old .  We were going to provide a home for him – and brought him home with us. However.  since we have so many dogs, and he is shy and timid personality, wants to be held all day… if possible, we were not able to provide that for him. So we have decided to find a good home for him. He is a teacup, all white, purebred Pomeranian, we paid $3500 when he was a puppy. He is still very small, about 2- 3 lbs.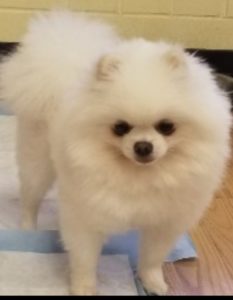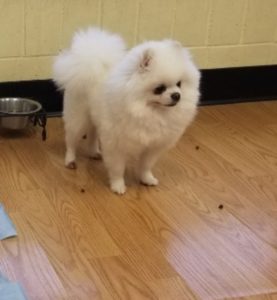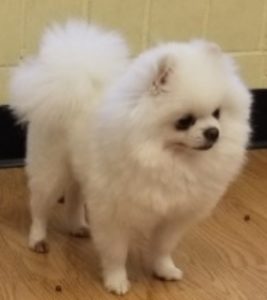 Available $2000
Mini Poodle – "Channel"
Channel is a sweet , purebred mini Poodle dog  about 4 years old .  Her desire is to be hugged and cuddled, which she can stay cuddled all day, if you let her.  We are looking for a new home for her because we just simply have too many dogs. We think she will be happier with other loving home.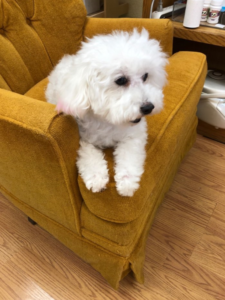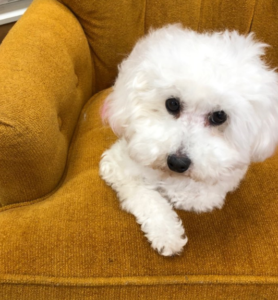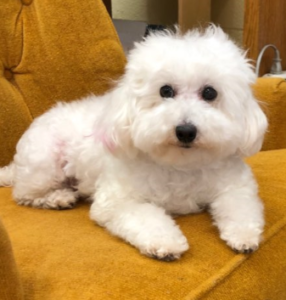 Not Available:  $650   – found her forever home
Yorkshire Terrier Puppy , female born 12-24-2019 
2 Female Yorkie puppies born 12/24/2018 , mellow, calm, cuddly, cute, absolutely adorable!!!!
About 1.5 lbs now at 10 weeks (2-28-2019) , fully grown, about 5 lbs . 1st shot given, dewormed, clean bill of health by a Vet.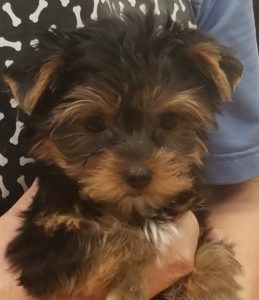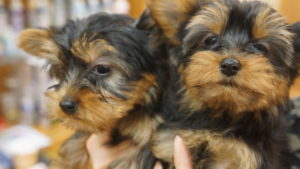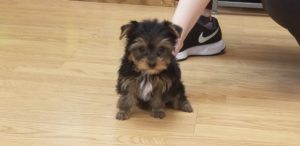 NOT AVAILABLE – found a forever home $2200
Yorkshire Terrier puppy Male , born 12-19-2019
He is about a lb, and will be 3 lbs full grown. Coming from AKC purebred parents. Hypo allergenic, great with children, cuddly, and absolutely adorable.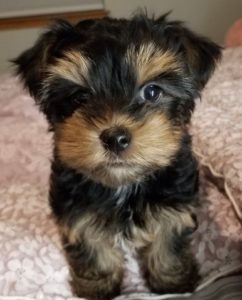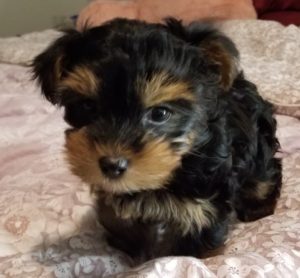 NOT AVAILABLE – found a forever home  $2200